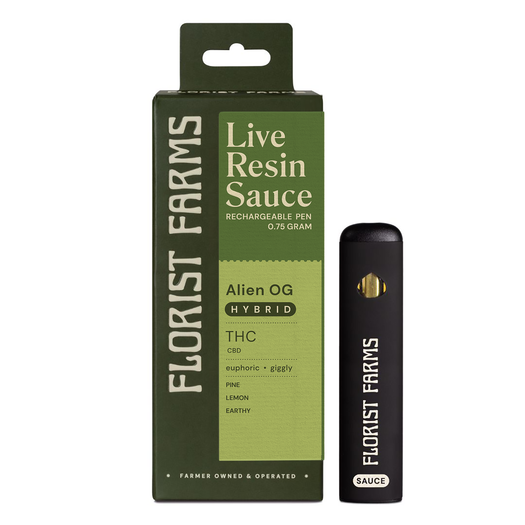 Alien OG Live Resin Sauce Vape Pen (Hyrbid)
Effects: euphoric, giggly, cerebral
Taste: pine, lemon, earthy
Genetics: Tahoe OG x Alien Kush

A true hybrid experience that combines heavy body relaxation with a psychedelic, cerebral buzz. This expertly-crafted sauce extract tastes incredible with the well-known OG flavors of pine and lemon.

Florist Farms' Live Resin Sauce vapes start with 100% live fresh-frozen cannabis. The flash freezing immediately after harvest perfectly preserves the terpene profile until the flower is ready to be extracted through proprietary BHO methods. After purging the residual solvents they're left with only the purest, tastiest Live Resin Sauce that pulls from these vapes like you're chiefing straight from the field.

Ingredients: Cannabis Distillate, Live Resin Cannabis Extract
Vape comes fully charged. Requires a micro-USB cable to recharge (not included). Unit is not refillable.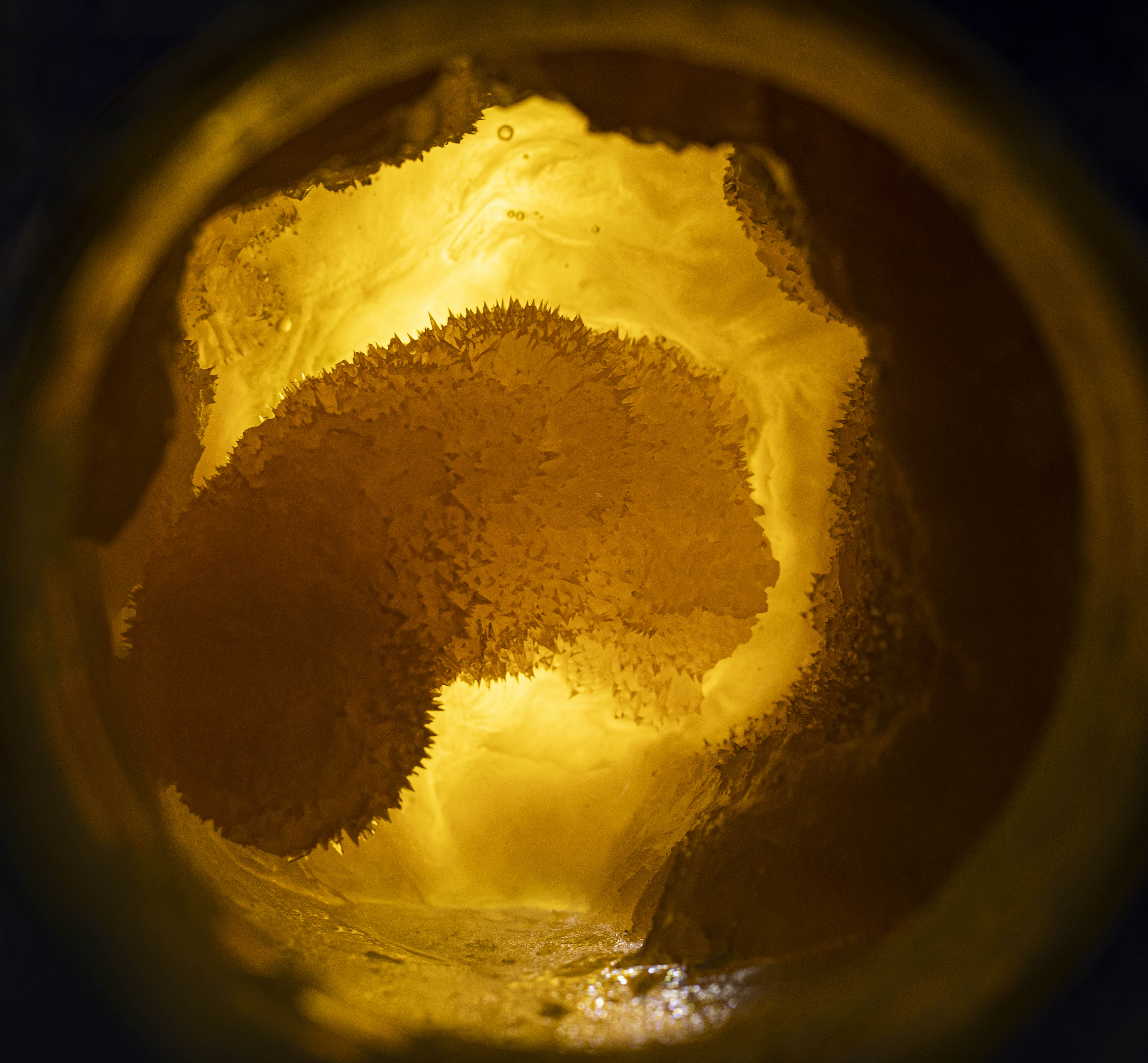 Our Vapes are...
Made with sun-grown cannabis from our organic farm in Cortland, NY (Finger Lakes region) using regenerative farming practices - improving soil health and paying farmers a living wage.
Professionally and carefully extracted for a clean final product.
Placed in high-quality technology for an easy, tasty cannabis vaping experience.