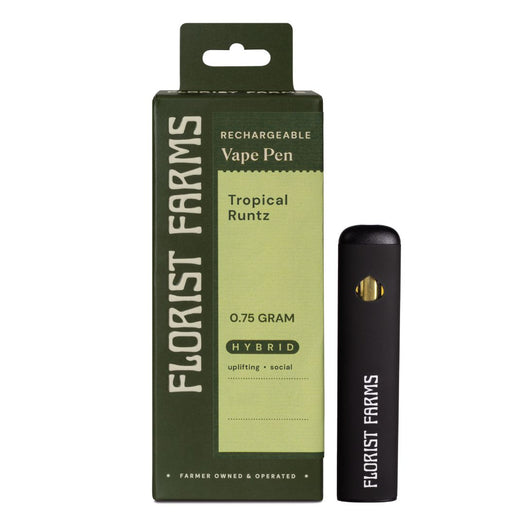 Tropical Runtz Vape Pen (Hybrid)
Available in .75g and 1g Vape Pens
This sativa-dominant hybrid experience is very social and bubbly, though you'll want to take a break from chatting to savor the ripe citrus and tropical fruit taste of these true-to-form cannabis-derived terpenes. 
Dominant Terpenes:
Limonene - bright and citrusy flavor with uplifting effects

β-Caryophyllene - peppery flavor with relaxing effects

β-Myrcene - earthy and citrusy flavor with relaxing effects
Ingredients: Cannabis Extract, Cannabis-Derived Terpenes
Comes fully charged. Requires a micro-USB cable to recharge (not included). Unit not refillable.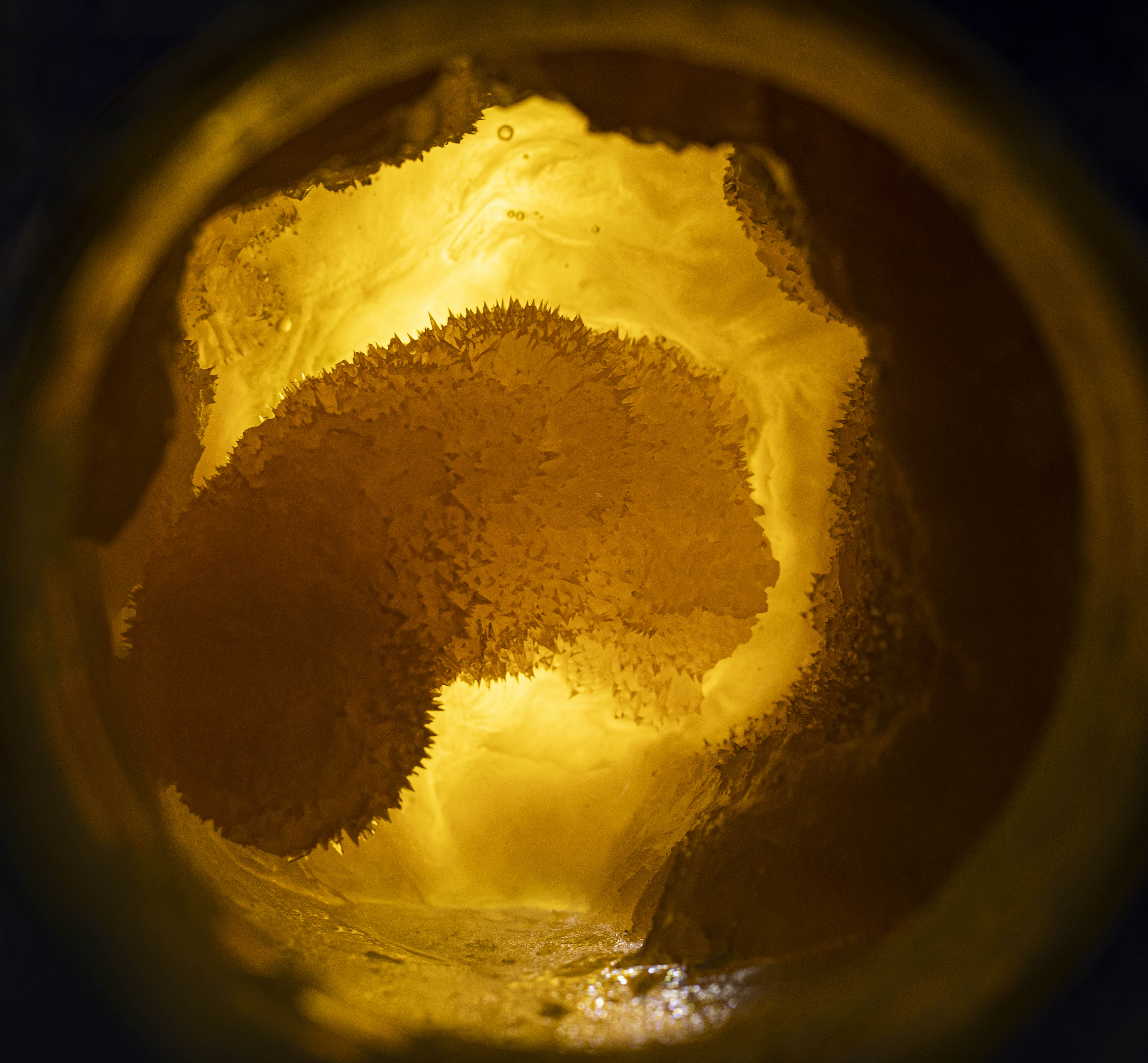 Our Vapes are...
Made with sun-grown cannabis from our organic farm in Cortland, NY (Finger Lakes region) using regenerative farming practices - improving soil health and paying farmers a living wage.
Professionally and carefully extracted for a clean final product.
Placed in high-quality technology for an easy, tasty cannabis vaping experience.